How to bid
Guidance notes to help you bid on a property
Log in guidance
1) Select the 

 button at the top right of the screen.
2) Enter your user ID (this will always start with a 1) and your password/pin in the relevant areas and select 'sign in'.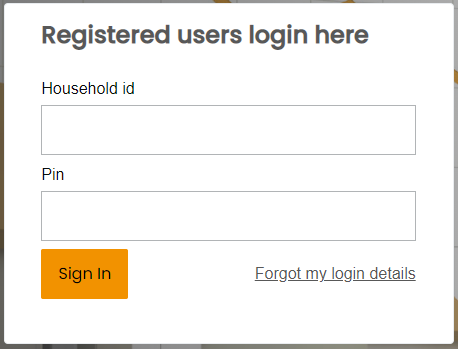 If you've lost your login details, please select the 'Forgot my login details' link.
When you've successfully logged in, you'll see the image below. Please select 'continue'. 

This is the application overview screen:


This gives basic information about your application. Please note; current points are not considered by West Norfolk Homechoice.
How to place a bid
1) Click 'see all properties'.


2) The property search area will appear. This will default to your minimum bedroom need. You can amend these filters to match your needs.
Please note; you won't be able to bid for a property that does not match your assessed need.
3) If you would like further information or would like to bid on a particular property, please click 'full property detail'.

4) The property overview screen will appear. From this screen you can view the location of the property on a map or see a street view of the area. Any photos we have will also scroll through.